There are several pages on the Internet that allow you to download YouTube content. For this post, we have chosen Freemake.
In addition to downloading videos, you can convert the video or audio on your PC or mobile device.
Go to the YouTube platform and find the video you want to download. Enter as if you were going to play it and copy the URL of the video.
Go to the download page, paste the link in the search bar and wait for the video to load.
Once the video is ready, the page allows you to download it in different qualities and formats: 1080P, 720P, audio-only, etc.
Before downloading, you have to choose the one that interests you.
If you have followed the steps correctly, your download started automatically, and you already have your video on your smartphone or PC without having to sign up with any tool.
Measure the success of your YouTube channel with the metrics provided by Metricool.
Try Metricool Free
Why choose this page to download your YouTube video?
✅ It is a free tool.
Forget about registrations, download external applications or pay to use the page. Freemake is free and easy to use: enter, paste the link, and download.
✅ It works for any platform.
You can use it from any device: you can download a video for your computer, tablet, or smartphone.
✅ Download any type of video.
If you have the link to the YouTube video, it is public and visible to any user, then you can download it: it doesn't matter whether it is a long or short video.
✅ You have several download formats.
From Freemake, you can download videos in different qualities and formats. From 360P to 1080P or even the audio.
You already have all the instructions you need to download a YouTube video. It will come in handy if you are planning to delete your channel and don't want to lose the content or if you're going to use other content for inspiration or any other reason.
In any case, always remember to mention the original author of the video.
If you haven´t started on YouTube yet, you can do it with this
There are several pages on the Internet that allow you to download YouTube content. For this post, we have chosen Freemake.
In addition to downloading videos, you can convert the video or audio on your PC or mobile device.
Go to the YouTube platform and find the video you want to download. Enter as if you were going to play it and copy the URL of the video.
Go to the download page, paste the link in the search bar and wait for the video to load.
Once the video is ready, the page allows you to download it in different qualities and formats: 1080P, 720P, audio-only, etc.
Before downloading, you have to choose the one that interests you.
If you have followed the steps correctly, your download started automatically, and you already have your video on your smartphone or PC without having to sign up with any tool.
Measure the success of your YouTube channel with the metrics provided by Metricool.
Try Metricool Free
Why choose this page to download your YouTube video?
✅ It is a free tool.
Forget about registrations, download external applications or pay to use the page. Freemake is free and easy to use: enter, paste the link, and download.
✅ It works for any platform.
You can use it from any device: you can download a video for your computer, tablet, or smartphone.
✅ Download any type of video.
If you have the link to the YouTube video, it is public and visible to any user, then you can download it: it doesn't matter whether it is a long or short video.
✅ You have several download formats.
From Freemake, you can download videos in different qualities and formats. From 360P to 1080P or even the audio.
You already have all the instructions you need to download a YouTube video. It will come in handy if you are planning to delete your channel and don't want to lose the content or if you're going to use other content for inspiration or any other reason.
In any case, always remember to mention the original author of the video.
If you haven´t started on YouTube yet, you can do it with this YouTube marketing guide from Metricool.
Your email address will not be published. Required fields are marked *









Analiza, gestiona y haz crecer tu presencia digital
Utiliza gratis Metricool desde cualquier dispositivo.
Analyze, manage and grow your digital presence
Use Metricool on any device.
Analysez, gérez et développez votre présence numérique
Utilisez Metricool sur n'importe quel appareil.
Empresa
Producto
Recursos
Integraciones
Alianzas


Company
Product
Resources
Blog
Tutorials
Brand Resource Center
Reviews
Integrations
Alliances


ENTREPRISE
PRODUIT
Chrome Extensión
Des ressources
Intégrations
Alliances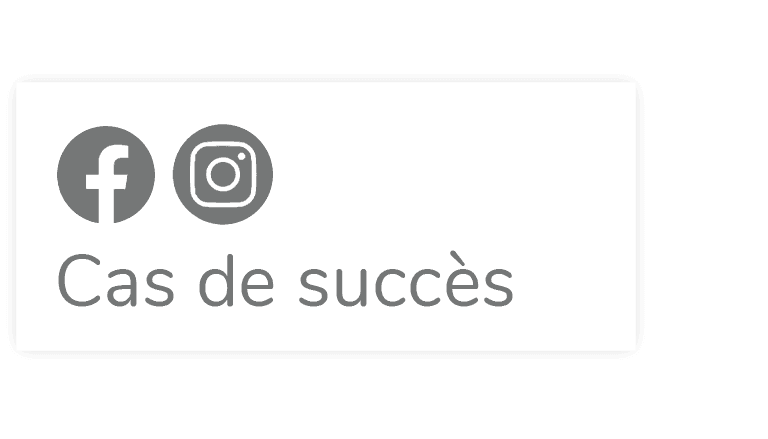 We use our own and third-party cookies to analyse our services and show you advertising related to your preferences based on a profile of your browsing habits. You can get more information and configure your preferences here.
Like most websites, we use own and third party cookies for analytical purposes and to show you personalised advertising or based on your browsing habits.
Generally, the information does not directly identify you, but can provide you with a more personalised web experience. Because we respect your right to privacy, you may choose not to allow us to use certain cookies. However, blocking some types of cookies may affect your experience on the site and the services we can offer.
For more information, you can read our cookie policy.
These cookies allow us to count visits and traffic sources so that we can measure and improve the performance of our site. They help us to know which pages are the most or least popular, and to see how many people visit the site. All information these cookies collect is aggregated and therefore anonymous.
Please enable Strictly Necessary Cookies first so that we can save your preferences!
These cookies may be site-wide, placed by our advertising partners. These businesses may use them to create a profile of your interests and show you relevant advertisements on other sites. They do not store personal information directly, but are based on the unique identification of your browser and internet access device.
Please enable Strictly Necessary Cookies first so that we can save your preferences!